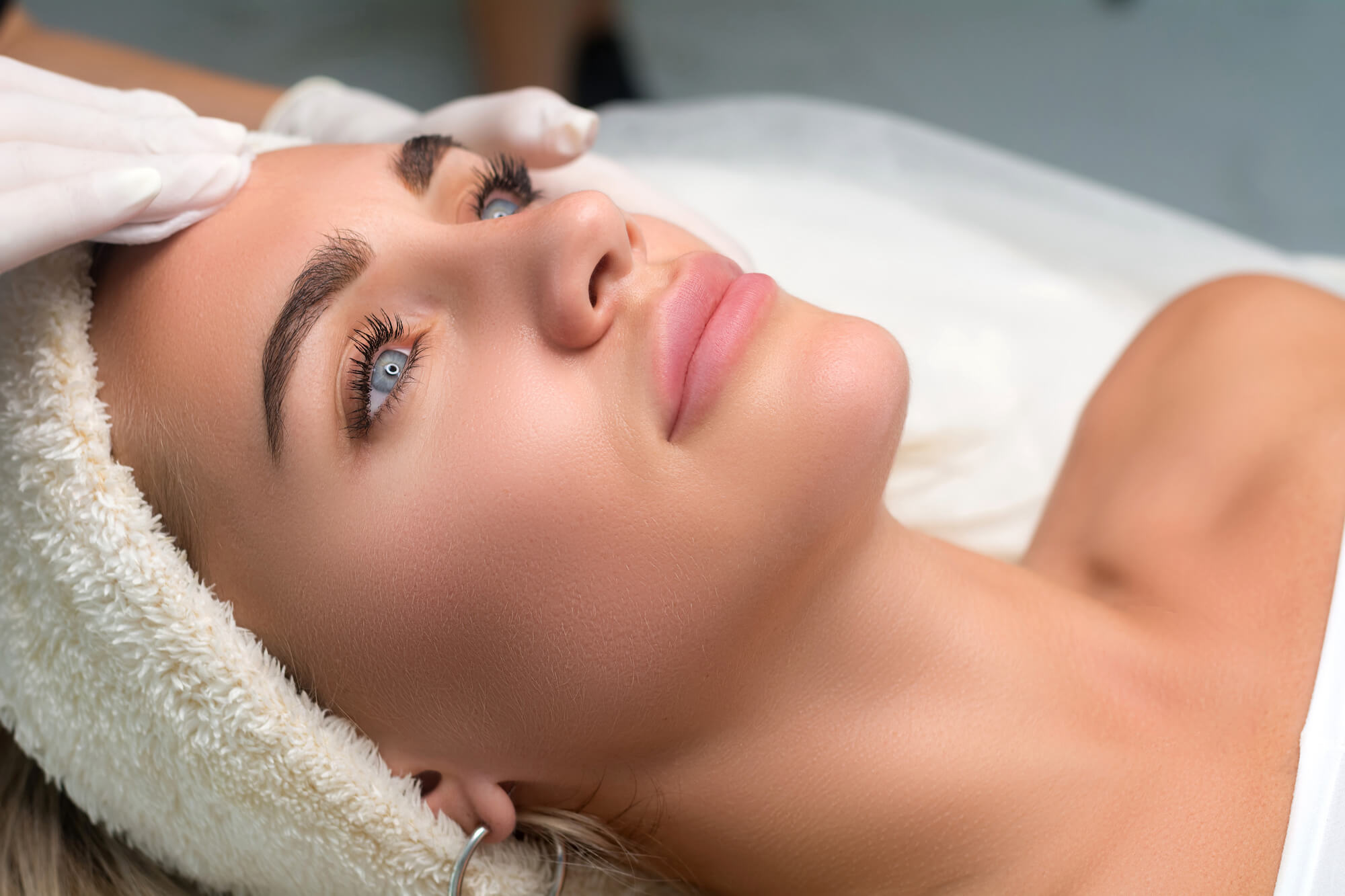 Lash Lifting
Lash Lifting is a such a popular technique because the results are so amazing! In around an hour straight or short lashes can be transformed, giving them the appearance of length, lift and volume. A natural yet noticeable result that lasts up to two months, with little to no maintenance...WOW!
Lash lifting is a semi-permanent process and a tint top up is recommended after 4 weeks to enhance the colour and re define the lift.
The process
1

Protective eye pads are applied after thorough cleaning of the lashes. A soft shield is placed onto the eyelid and the lashes are set into their new position using a gentle gel adhesive.

2

With all the lashes bonded into a perfect position,a lifting lotion is applied to soften the hairs, so they are easily fixed into their new position.

3

A neutralizing lotion is then applied to set the lashes and to seal the hairs into place.

4

A tint is applied to achieve depth and colour.

5

After carefully removing any traces of products, a nourishing serum is applied to the lashes and eye area to provide hydration.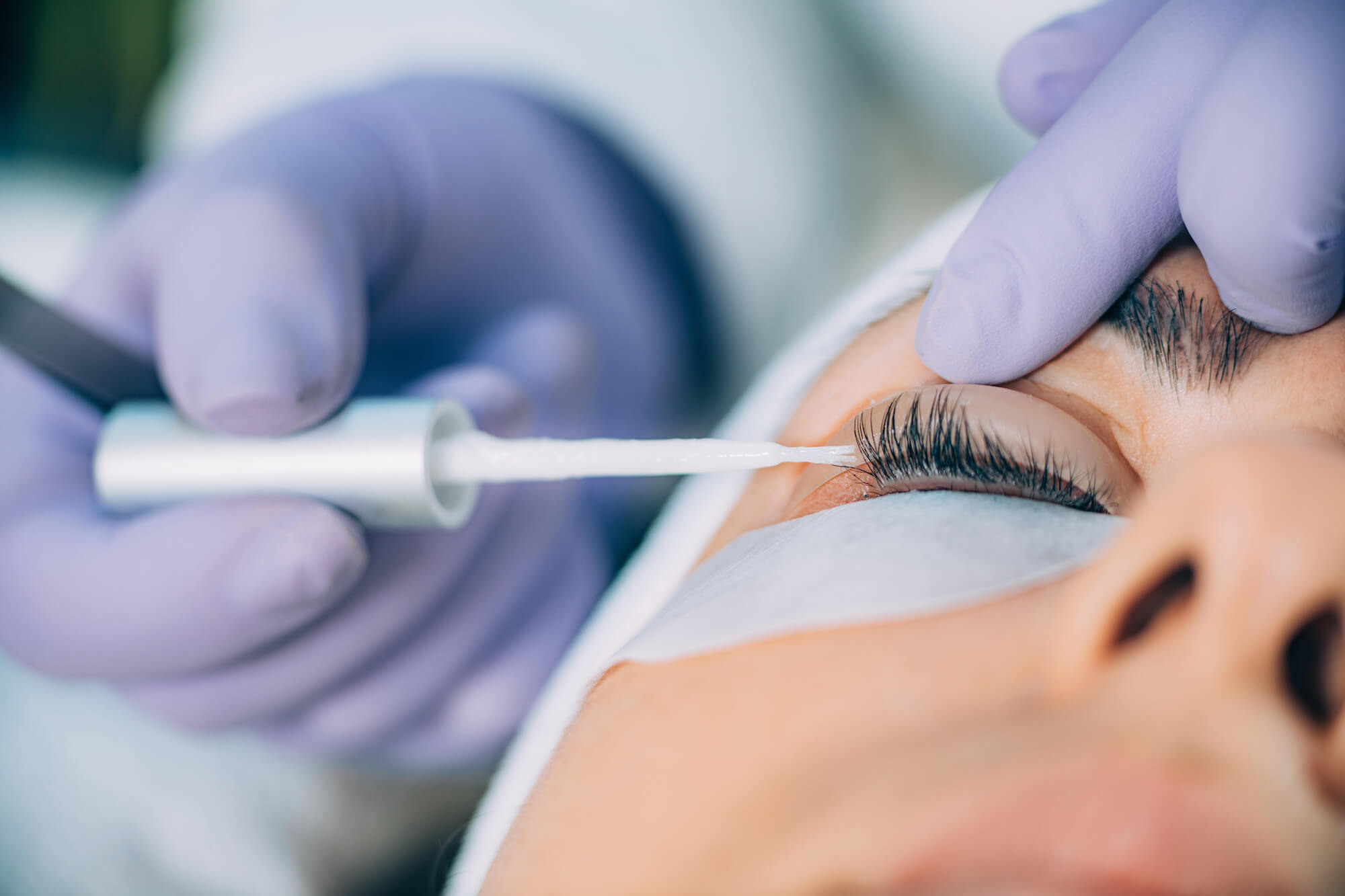 Aftercare
For the first 24 hours:
Avoid getting your lashes wet
Avoid steam, sauna and heat treatments Avoid wearing mascara or eye make up Avoid touching and rubbing
Continuous aftercare for lash lifts
Regularly apply a specialist lash serum to nourish your lashes and promote hair growth!
Avoid waterproof mascara as it may decrease the longevity of your tint as it can be more difficult to remove. This will not affect the lift.
Use an oil free make up remover or foaming cleanser to extend the life of the tint.
PLEASE NOTE: A PATCH TEST IS REQUIRED A MINIMUM OF 48HRS IN ADVANCE FOR NEW CLIENTS
How long will my lash lift take?

We will book you a 1-hour appointment for your lash lift. This includes tinting time and is approximate as all clients are slightly different of course.

How long will my eye be closed?

Your eyes will need to remain closed for the entire treatment, in total about 50 minutes.

Does a lash lift hurt?

No, not at all. You may find it a bit strange the first time as you are unsure what to expect, but most clients find it a very relaxing treatment and really look forward to coming along and drifting off to sleep for a while.

How long will my lash lift last?

Everybody is different and of course this varies but on average a lash lift lasts 6 to 8 weeks. A lash tint lasts approximately 4 weeks, so we recommend a top up of the tint at this point.

Can I wear mascara over my lash lift?

Yes! We recommend a daily wear mascara and not an extra long lasting or waterproof mascara as these can be difficult to remove properly.

Are there different styles of lifts to choose from?

Yes again. We have 3 different sizes of shields to create different angles on each lift. We also use techniques to achieve a cat eye or doll appearance if desired. Depending on the length of your lashes, we will decide which shield will create the perfect result.

Do lash lifts work on everyone?

Almost everyone. If you have very short, fine natural eyelashes you may want to consider eyelash extensions.s